The use of Giga Presses may be seen as futile and ill-conceived by Tesla skeptics, but it looks like some veteran automakers are now gearing up to adopt the technology for their next-generation electric vehicles. The first appears to be Volvo, which recently noted that its Torslanda plant in Sweden, one of the company's oldest and largest plants, will switch to using megacasts in the coming years.
Similar to Tesla, which practically pioneered the use of megacasts by using them for the Model Y, Volvo would use the massive components for its next-generation electric vehicles. In a statement to Automotive News Europe, Volvo Solution Architect Vehicle Platform Mikael Close pointed out that the use of megacasts is one of the company's biggest technological changes. "This is the biggest technological shift since we moved from wood to steel (for car bodies)," Mr. Close said.
The Torslanda plant is one of Volvo's most historic sites, having been opened in April 1964. The facility is expected to undergo many changes as it transitions to an electric vehicle factory. A battery assembly plant would be added to the site, allowing the automaker to integrate battery cells and modules into the floor structures of its future electric vehicles.
Volvo's head of engineering and operations, Javier Varela, noted that switching to using megacasts could result in a 75% time saving compared to how large aluminum body components are traditionally assembled today. "You skip the stamping and welding process and replace it with a megacasting process which is a one-shot injection followed by some post-injection adjustments," Varela said.
Varela also noted that ultimately using megacast parts should allow Volvo to reap some sustainability benefits. "All the aluminum you inject is used. You don't have scrap like you have with stamping," added Varela.
While exciting, the use of megacasts at Volvo's Torslanda plant is expected to begin around 2025. By then, the plant would likely also be ready to start full production of the company's next-generation electric vehicles. . Today, the Torslanda plant produces vehicles like the Volvo XC90 and XC60 SUVs, as well as the V90 station wagon.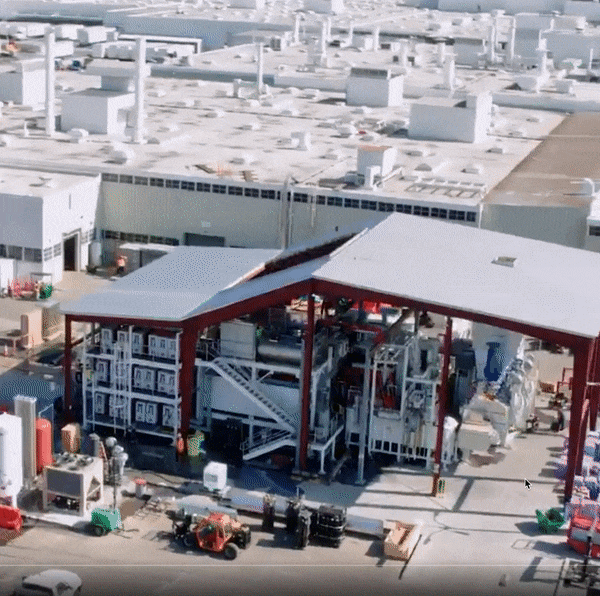 Interestingly, it's not just Volvo that is looking to adopt megacasts in its future vehicle production. Other automakers such as German luxury car maker Mercedes-Benz are also reportedly looking to use one-piece castings. Mercedes-Benz is reportedly looking to use the megacasts to form the rear of its EQXX concept, which debuted in Las Vegas last month at CES 2022.
Volvo has not yet announced whether it will also buy Giga presses from IDRA Group, the company that currently produces Tesla's machines. That being said, the automaker said it was talking with major machine makers to help the company transition to megacasts at the Torslanda site. However, no final decision has yet been made, according to a Volvo spokesperson.
Volvo aims to make half of its global vehicle sales from battery-powered cars by 2025. By 2030, the company plans to be an all-electric carmaker. To support and accelerate this transition, Volvo has announced investments totaling more than $4 billion over the past two years.
Feel free to contact us with new tips. Just send a message to [email protected] to give us a heads up.
Volvo will adopt "Tesla-style" megacasts for its next-generation electric vehicles